I've got some anime/seiyuu stuff I need to get rid of, and hopefully these babies can find a new home where they can be appreciated as they should be =)
Prices are in IDR (Indonesian Rupiah) and USD, not including shipping.
Will ship from Indonesia to any place in the world where EMS can reach xD
Within Indonesia, will use Pos Indonesia, Tiki, or JNE.
Accepted method of payment: Bank transfer (within Indonesia only), Paypal, Skrill.
---
(A) Rubber straps from DABA Memorial Party 2014
Samson (Majima Junji) & Hachimitsu (Suganuma Hisayoshi)
not sold separately!
IDR 125k / USD 10
(B) DVD Kuroko no Basket S3 vol. 2
Contains DVD, drama CD, BK, bromide.
IDR 750k / USD 55
(C) DVD Hakkenden vol. 10.
Contains DVD, BK.
IDR 500k / USD 35
(D) DVD Durarara!! 2x Shou vol. 2.
Contains DVD, drama CD, BK, bromide, sticker
IDR 750k / USD 55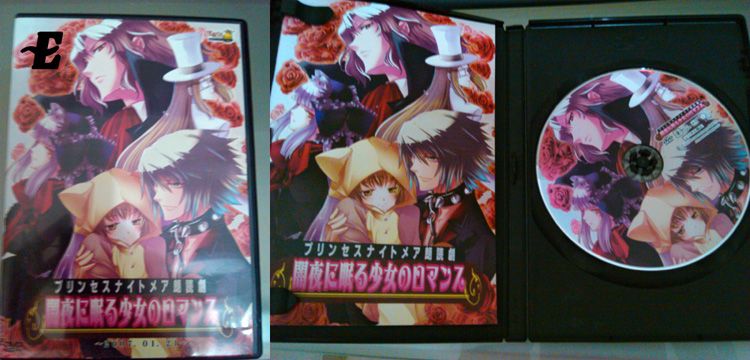 (E) DVD Princess Nightmare 2007 (seiyuu event).
Cast: Ono D, Shintani R, Yusa K, Yasumoto H., Taniyama K, Ishii M, Ogihara H, etc.
Contains DVD, BK.
IDR 600k / USD 45
(F) DVD Neoromance Ange Party 2006 (seiyuu event).
Cast: Hayami S, Tanaka H, Canna N, Horiuchi K, Iwata M, Seki Toshihiko, Koyama R, Sugita T, Namikawa D, Kisaichi A, Iwata M, Morikawa T, Tachiki F, Narita K, Takahashi H, Ookawa T, Onosaka M, Ono D, Yamaguchi K, Hirakawa D, etc.
Contains DVD (2 disc), BK.
IDR 900k / IDR 65
(G) Neoromance Festa 4 2002 Photo Album
Cast: Iwata M, Iwanaga T, Seki Toshihiko, Seki Tomokazu, Takahashi N, Tachiki F, Nakahara S, Narita K, Hoshi S, Horiuchi K, Madono M, Miki S, Miyata K, Morikawa T, Kageyama H.
IDR 300k / USD 25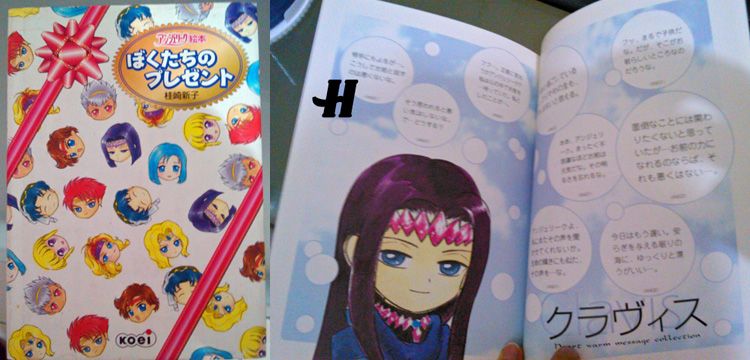 (H) Angelique Book "Bokutachi no Present"
Contains ilustrasi & serifu karya Katsurasaki Shinko-sensei
IDR 150k / USD 12
(I) Vitamin X drama CD "Ultra Vitamin"
Cast: Suzuki T, Ono D, Toriumi K, Yoshino H, Kishio D, Suganuma H, Sugita T, Miyata K, Miura H
IDR 400k / USD 30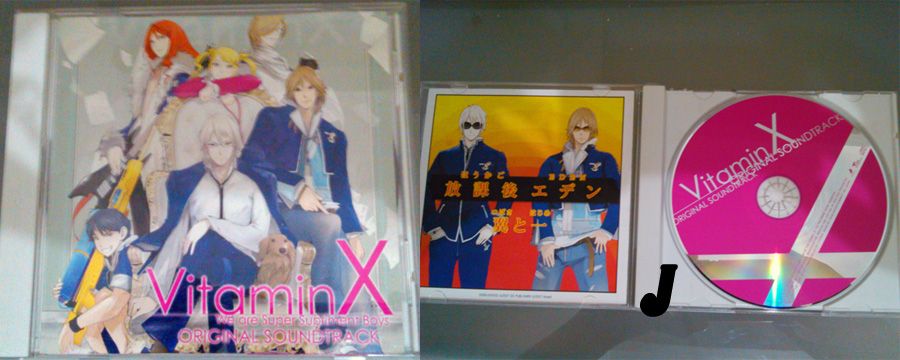 (J) Vitamin X OST
Songs by Suzuki T & Ono D
IDR 350k / USD 25
------------------
All goods are in good condition (rarely used and stored for collection). All bonuses of the anime DVDs are complete, as stated in respective official sites.
Thank you for lookintg! =3
Feeling:

hopeful
Listening to: XIP - E-Motion